Permanent, symbolic, and made with love; bespoke pieces are the heart and soul of Bella Clark's practice. By creating heirloom-worthy pieces, Bella hopes to encourage a deeper connection for the wearer, and champion the value of intergenerational storytelling.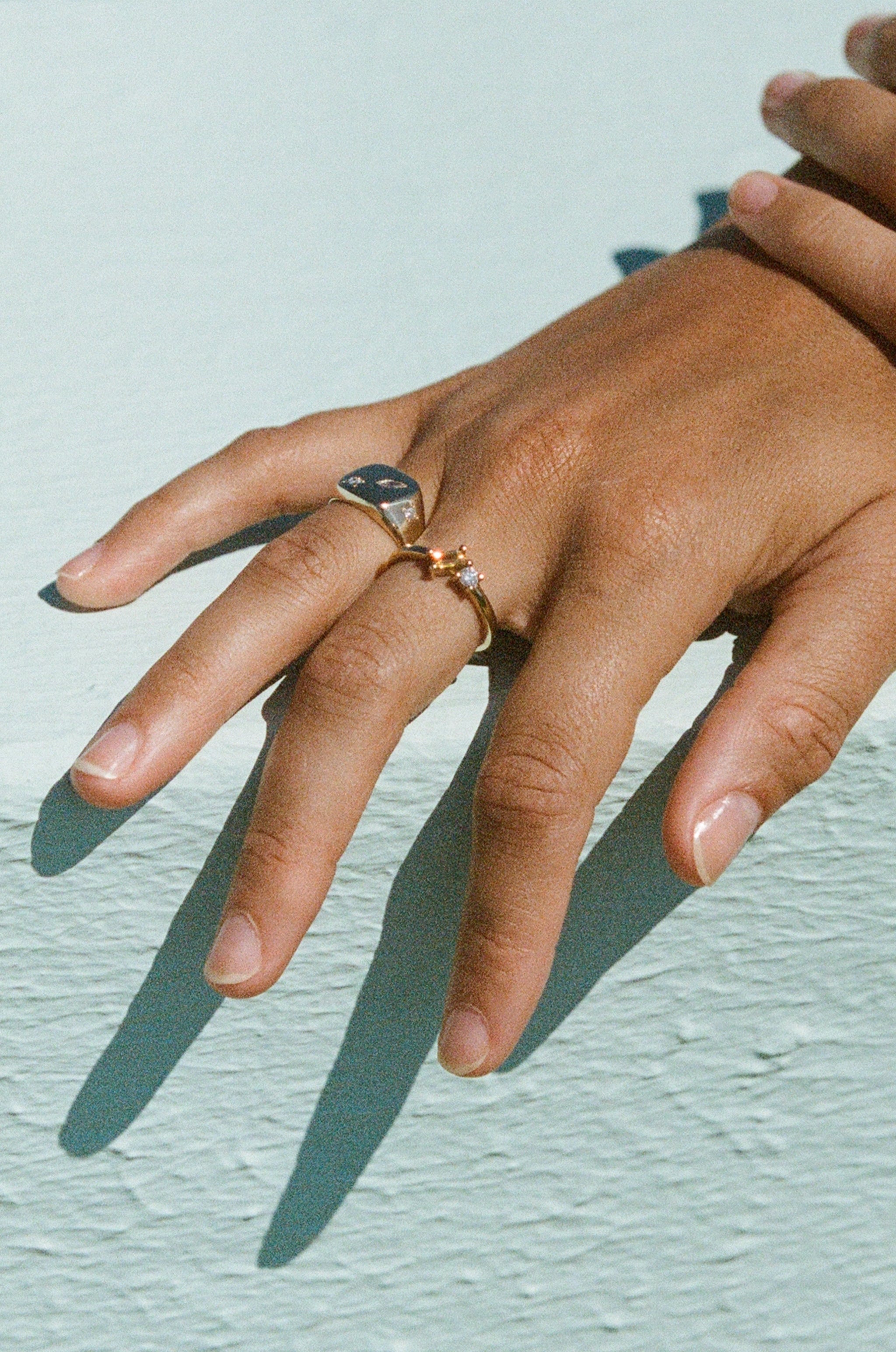 If you dream of a unique piece for a personal milestone, engagement, birthday, wedding, anniversary, or another momentous event that needs to be celebrated; Bella can work collaborative with you to create an exquisite piece of jewellery. Designing each precious piece is a collaborative process, which ensures it will be treasured forever.
The process of designing and making a bespoke piece takes a bit of extra TLC, therefore, Bespoke Pieces start at AUD$1500.
Utilising Bella's pre-existing designs and altering them as you wish, together we can come up with the most perfect design through a process of selecting metals, stones and refine stone placements. All Bespoke pieces are made with love, by Bella in her Melbourne based studio.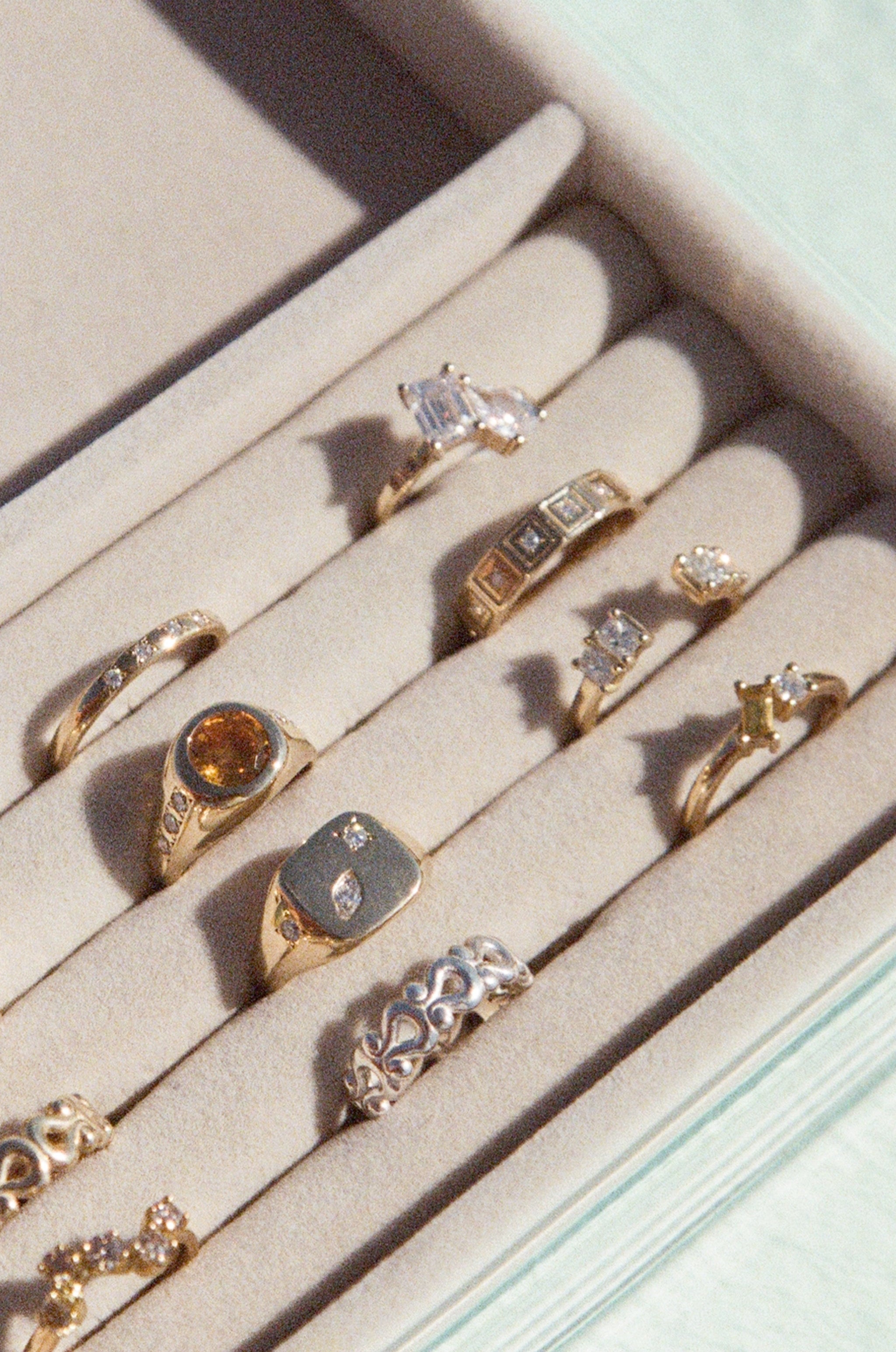 Please note:
Making time for Bespoke Pieces can take 4 - 6 weeks. Please allow extra time for the design process, including bespoke consultations, refinement of designs and email correspondence. This process can take and additional 4-6 weeks depending on the capacity of the studio. The bespoke process can take up to a total of 3 months to complete from start to finish.
If you have any questions regarding turn around times or need a special piece for an occasion by a specific date, please email us at hello@bellaclarkjewellery.com